Ulvöbyn Café & Bistro
changing name to Bistro Ruben!
The restaurant in the middle of Ulvöhamn
In the middle of the picturesque harbor street in the heart of Ulvön in the outer archipelago of the High Coast, you will find our restaurant with a flourishing garden.
With us, you can enjoy a lighter lunch with a good drink during the day. In the evening, we transform into a cozy and personal à la carte bistro.
We are celebrating 10 years 
---
This year marks 10 years since the new houses were completed and we opened Ulvöbyn Café & Bistro. It has been a journey of hard work and much joy. We look forward to meeting you this summer and celebrating.
... and changes its name to Bistro Ruben
During our journey, we have developed more into a restaurant than a cafe.When Papa Ruben passed away last autumn, the name change became obvious – we will be called Bistro Ruben. Because it was he who laid the first stone for what we have created here. 
Our restaurant consists of several rooms in the form of buildings where each room has its own atmosphere. Everyone gets their own favorite. In fine weather, we open doors and gates between the rooms.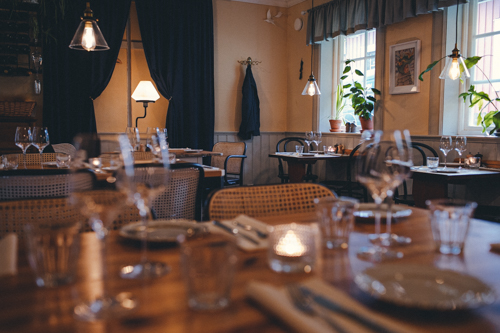 The dining room
Our largest room with room for approx. 20 people. Like a homely bistro simply.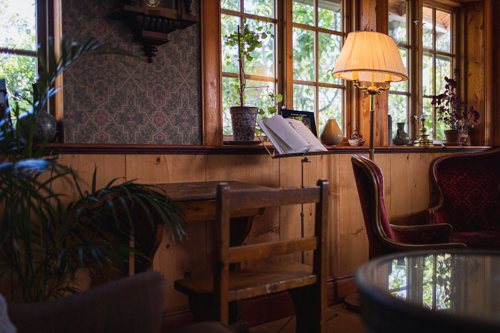 The library
Many people's favorite room, a snug little oasis, like a padded inner pocket. The perfect place for relaxation.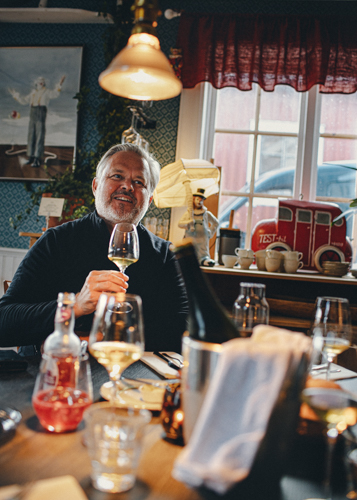 Rubens room
A room in Ruben's honour, a room with colour, joy and fine things.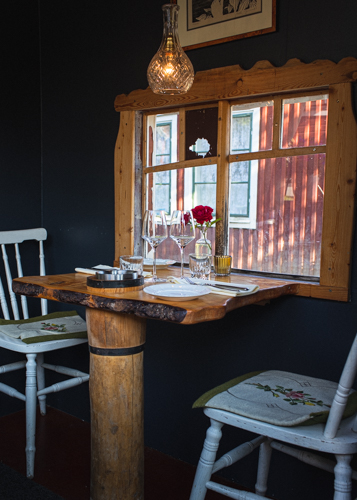 the wine hut
Small and a bit cramped but it's very cosy to sit in this little cabin by the local street.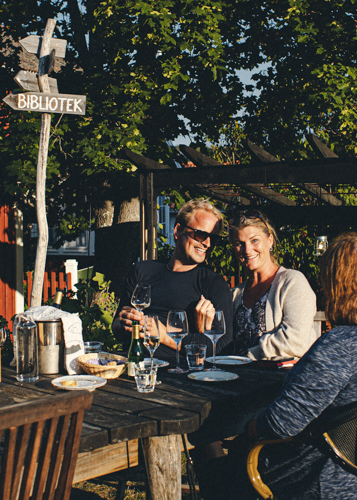 The garden
With the scent of summer flowers and sea, you can relax here until the sun sets over Lotsberget. 
---
Don't miss our intimate wine tastings in the library. Each test takes 8 people. (This event is in swedish)